01
kaitiaki guardians of the land
It takes courage to cross the oceans to find a new home and it takes a deep connection to stay there.
Founder and owner of te Pā, Haysley MacDonald traces his ancestry back to the early Māori settlers who landed on Wairau Bar 800 years ago. He whakapapas to ancestors who have worked this land for generations.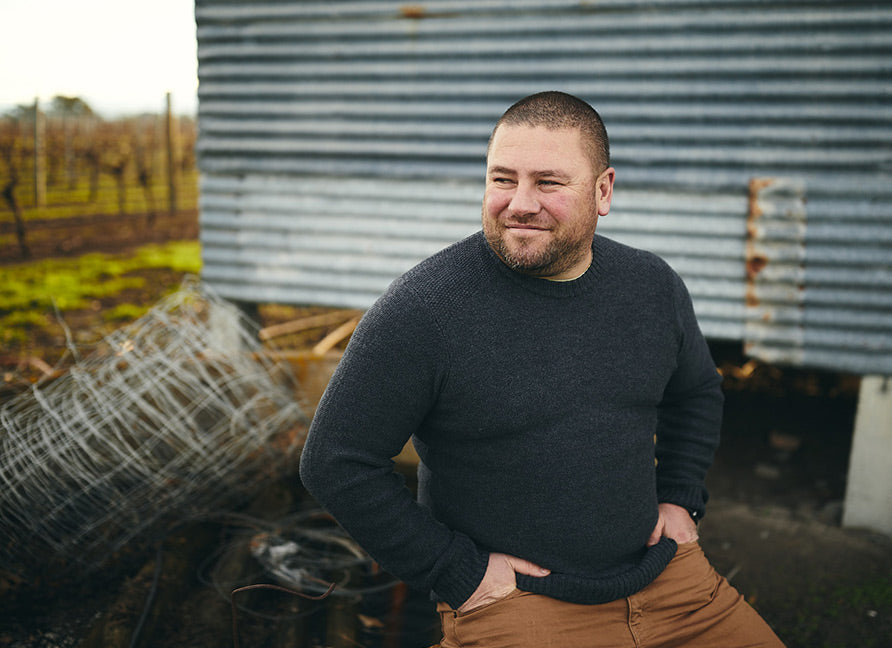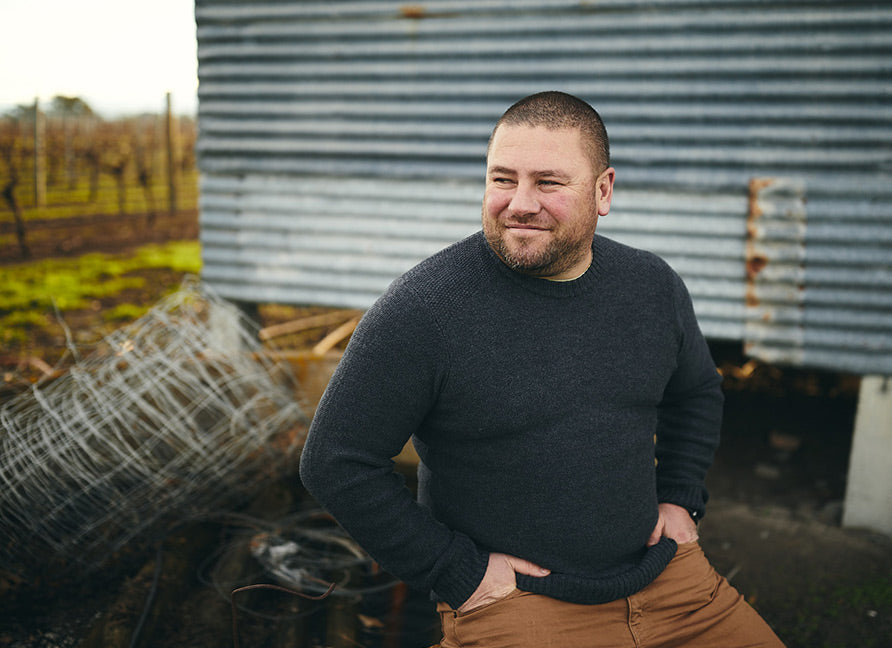 That spirit of discovery and independence lives on today. In 2003 Haysley and his family started a new adventure, converting their dairy and crop farm into vineyards and in 2011 te Pā was born.
Haysley, his parents Phillip and Christine, his partner Julie and their five tamariki (children) are as connected to this land as their ancestors were, with the same commitments – respect for the land, keeping simple things in balance and to be proudly independent.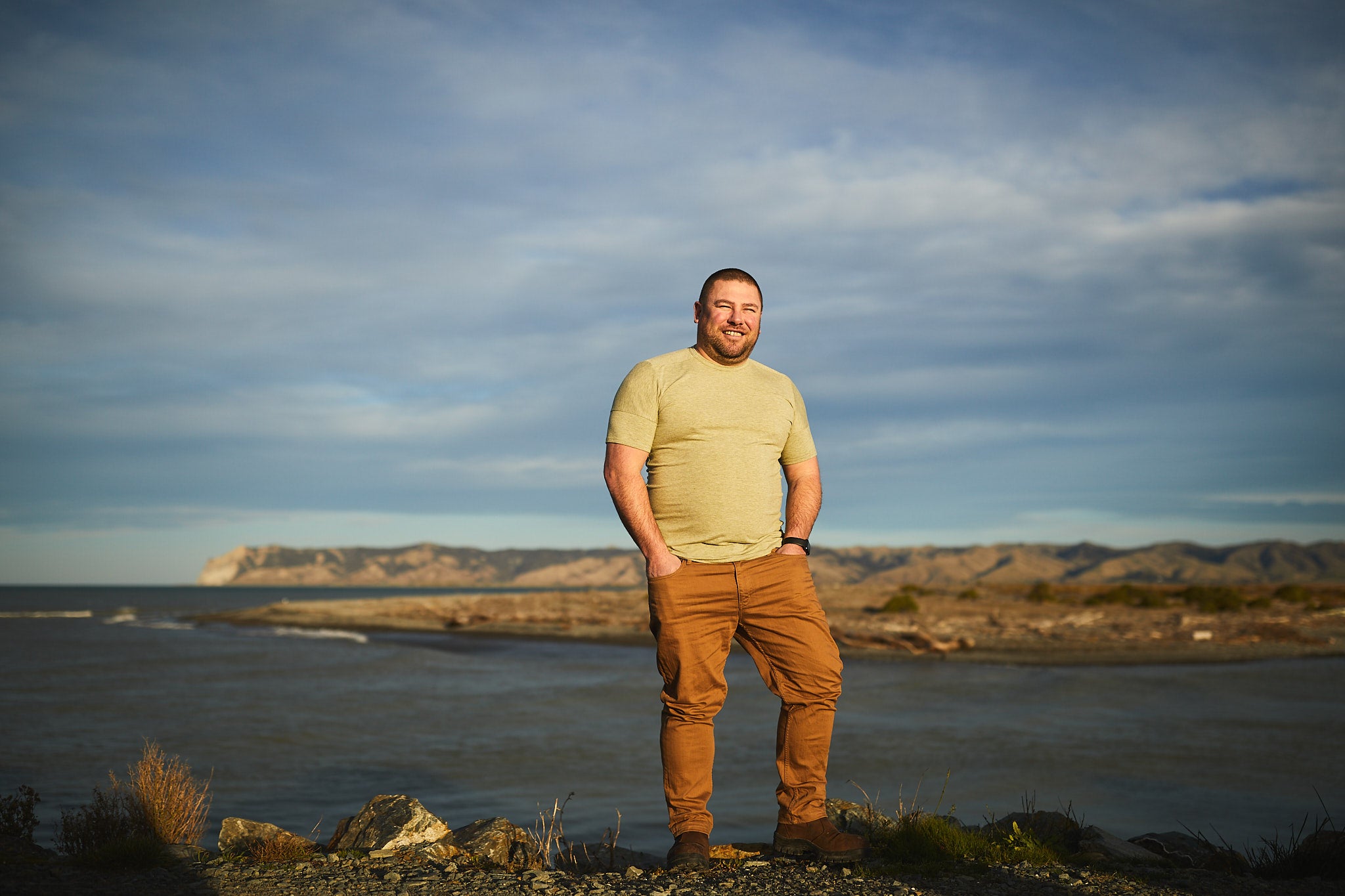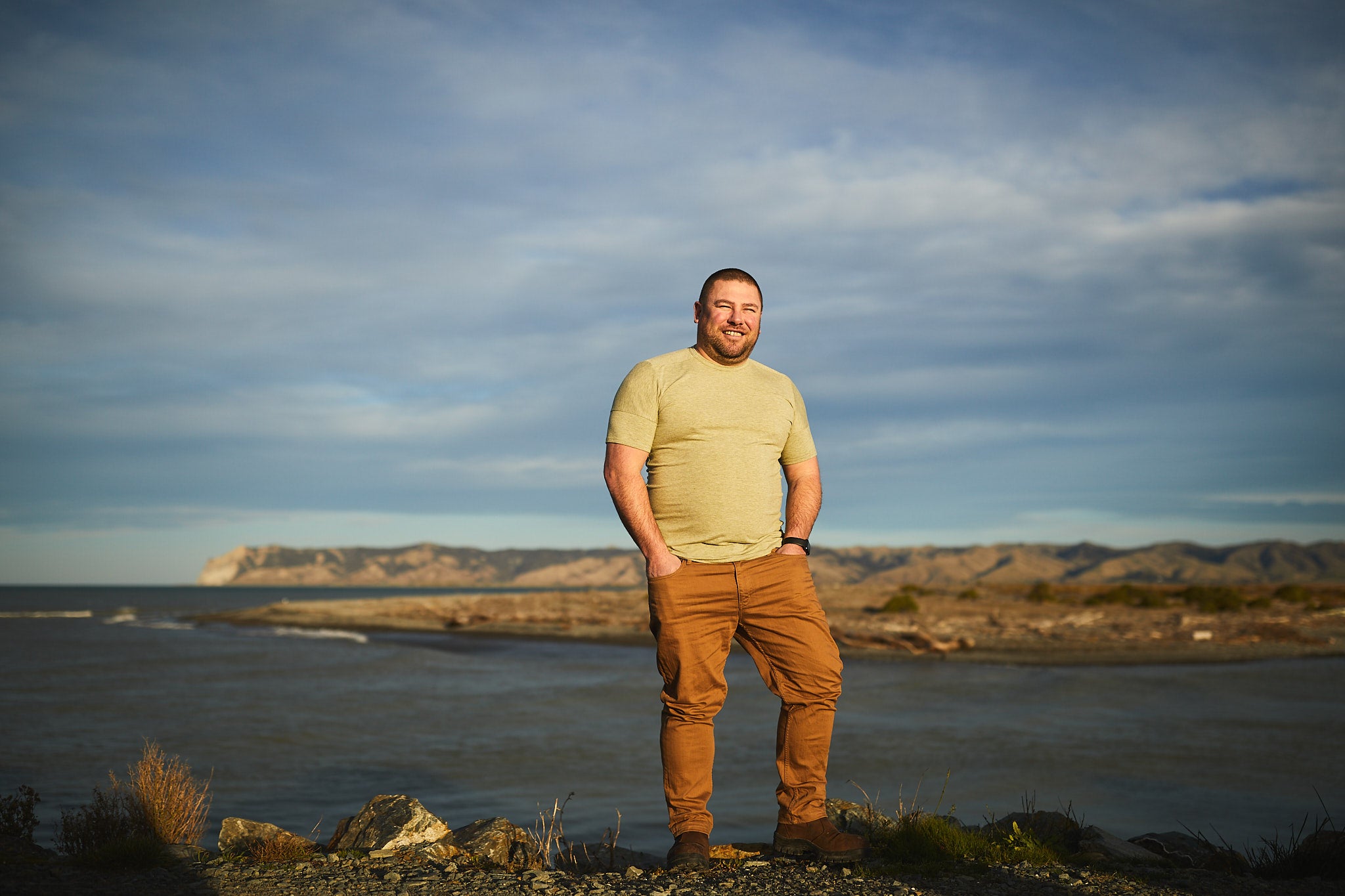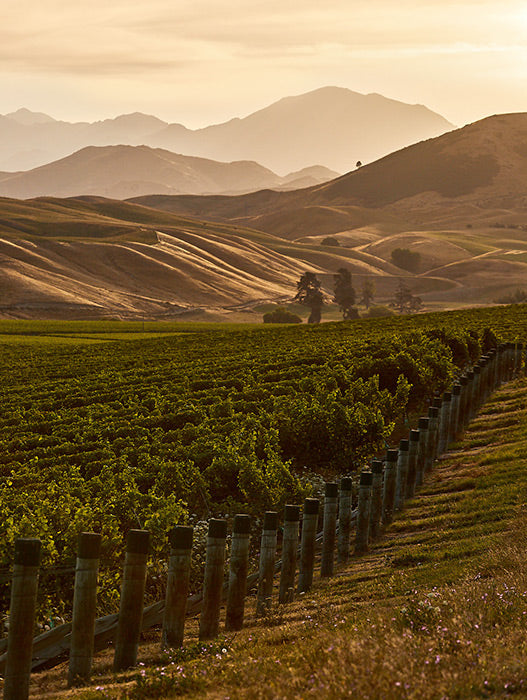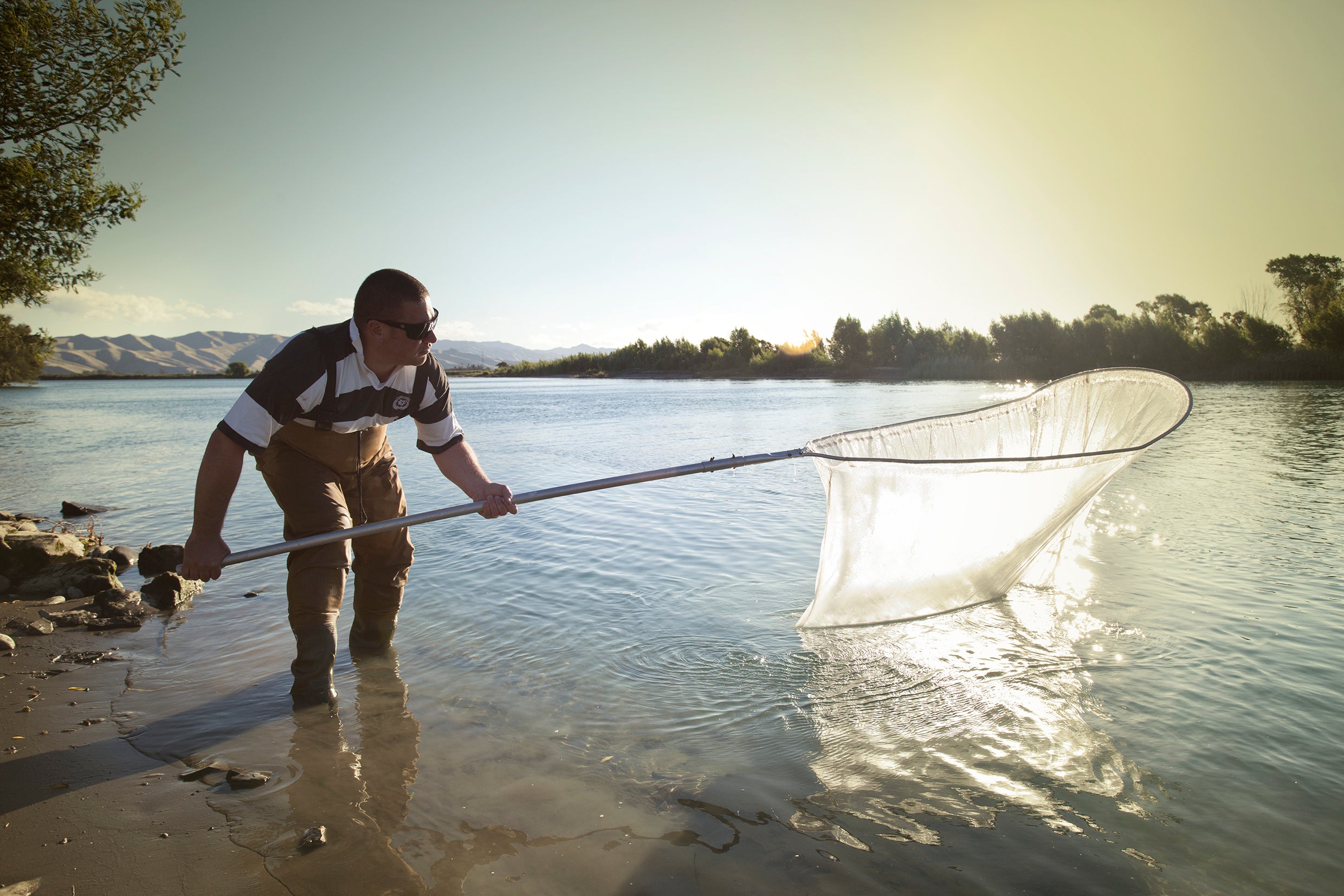 It's a founding heritage that lives on through our wines and is now being shared around the world.
The adventure never ends.
02
te whenua land and vineyards
Marlborough vineyards from the Wairau Bar to the famous Awatere Valley.
From our first 100 hectare home estate vineyard on the Wairau Bar, we've grown to having close to 500 hectares under vine in sunny Marlborough. Each vineyard has distinct characteristics that together create the unmistakable te Pā wine style.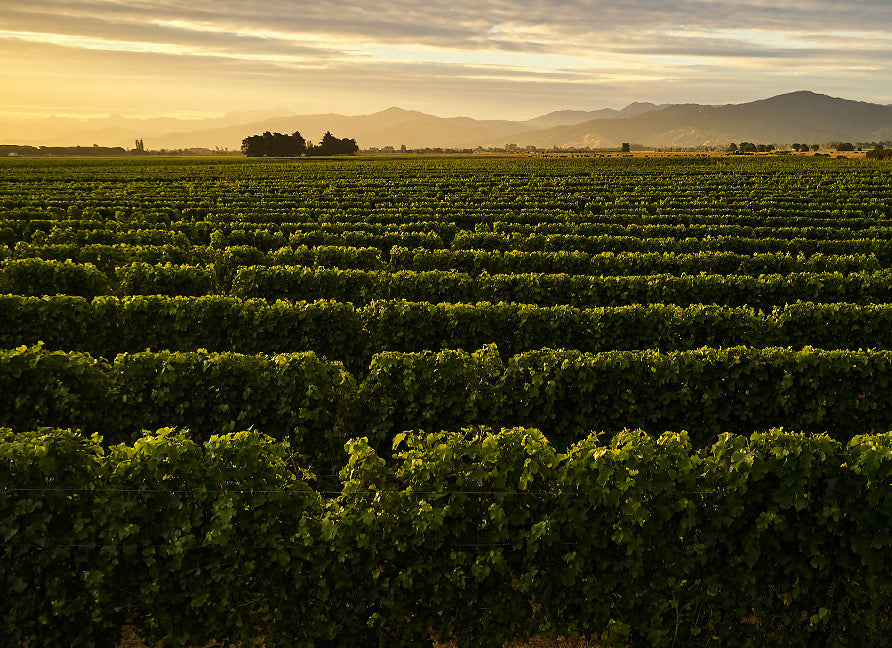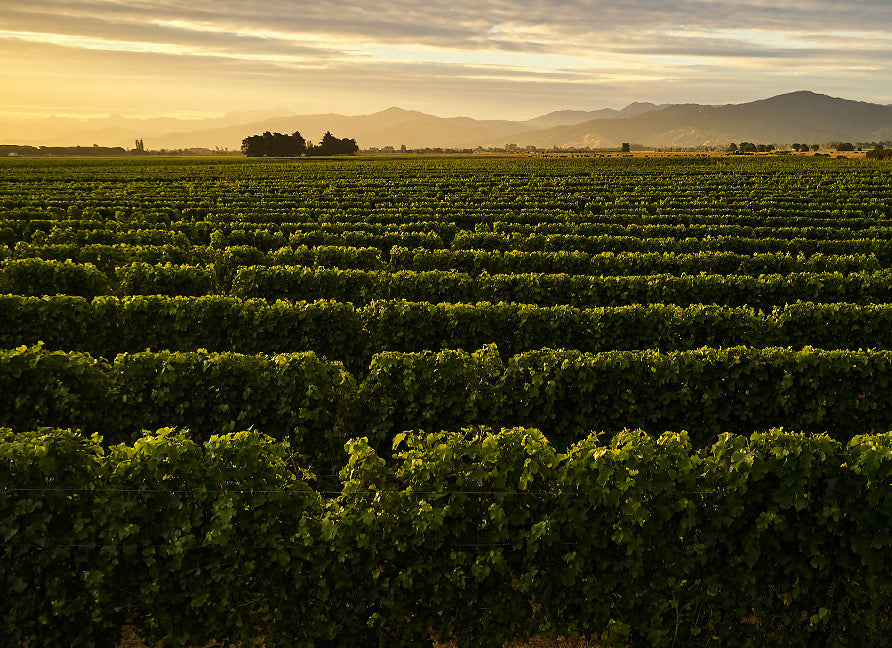 With the river to the south and the sea on our eastern boundary at Cloudy Bay, these two bodies of water ensure continuous airflow throughout the growing season, moderating temperatures and assisting vineyard health.
The Wairau Bar is not vast, but it encompasses a rich variation of soil types, from rich, fertile loams overlaying alluvial deposits to the sandy, silty soils of our seaside blocks. It's a treasure trove for our winemaker, producing fruit of varying characteristics that come together in our distinctive wines.
Highlights
Hardy vines that get plenty of love
Low yield, top quality fruit
Earlier ripening
Frost free
Sustainably grown
Top ocean views
Plantings
Sauvignon Blanc
Pinot Gris
The stunning Awatere Valley is on the seaward side where vineyards cover the hills and terraces of this famous slice of wine producing land.
Our Hillside Vineyard lies on these clay and stony loam soils, where vines grow deep root systems to search for water and nutrients. The delicious result of that is small parcels of premium fruit, all of it hand-picked.
On the flat our other vineyards are planted on more clay-based soil, creating different characteristics in the fruit and adding a beautiful balance in blending.
Highlights
20-degree gradient on Hillside Vineyard (keeps us fit)
Coastal influences, high sunshine hours
Distinct minerality
Sustainably grown
Extended growing season
Relatively frost free
Plantings
Sauvignon Blanc
Pinot Gris
Chardonnay
Other pockets of Marlborough plantings
We have a number of carefully selected sites dotted around Marlborough, chosen for their ability to add to the distinct characteristics we look to create in our wines.
From 20 hectares in central Blenheim at our Alabama vineyard, to smaller plantings in the Wairau and Awatere, our Vineyard Manager, Gareth Exton guides our team to manage every vineyard, every row to ensure the best fruit for all our wines.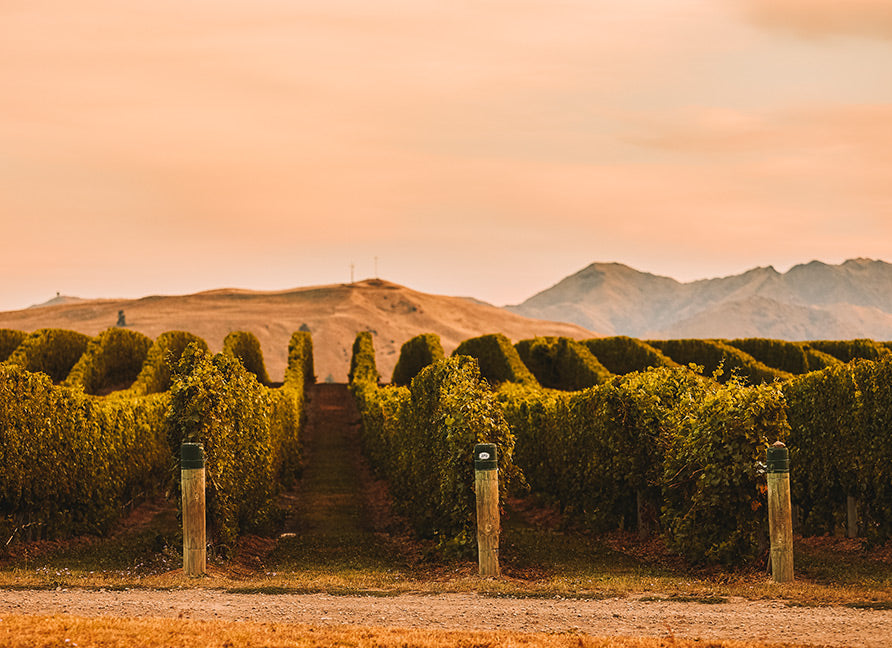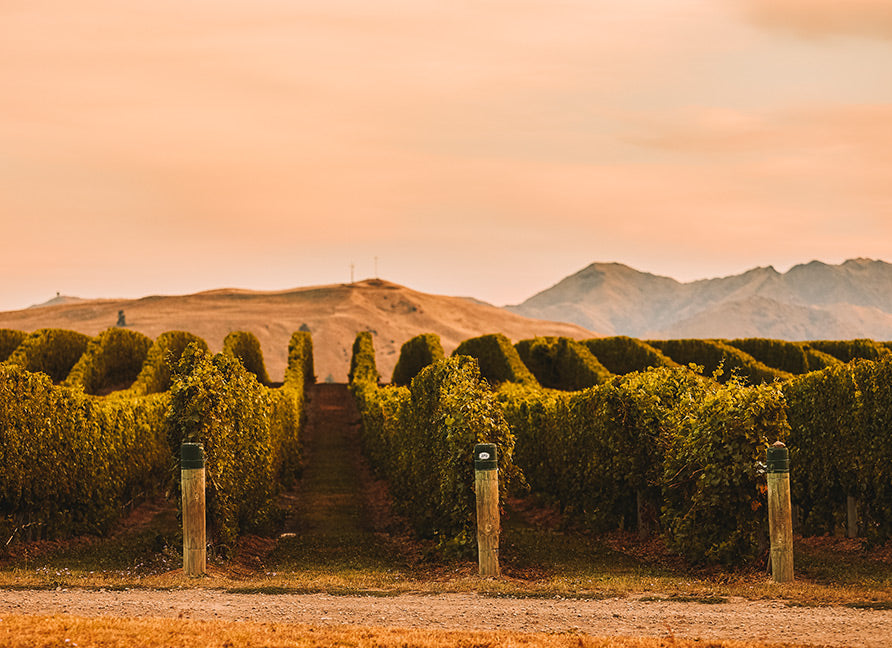 02
Respect for the land is central to the way we make wine, so we employ sustainable practices to give back to the land that gives so much to us.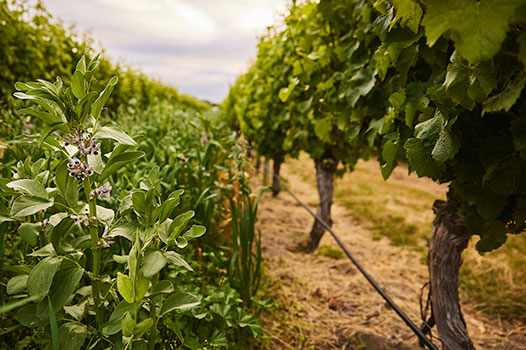 Looking after the land that has sustained Haysley's family for generations, is important to our operations today. Our commitment as kaitiaki (guardians / caretakers of the land) is brought to life through our sustainability programme.
We focus on soil health, water conservation, and enhancing the ecology in our vineyards. From our inter-row cover crop planting, which helps to prevent soil compaction and introduces valuable nutrients to the land, to spreading grape marc back into our vineyards, to grazing sheep in our vines during the winter season, and using smart technologies to ensure our water use is minimal, we always look for new ways to look after the natural resources of the land. We're a proud member of Sustainable Wine Growing New Zealand (SWNZ) which is widely recognised as a world-leading sustainability programme.
03
mahi a-ringa the art of winemaking
Crafting wines that reflect our land.
Our winemaking philosophy is a bit like us – pragmatic and respectful. We want our wines to be elegant expressions of where they come from and how they were grown. We're constantly respectful of the fruit, the vineyards, the process and the people.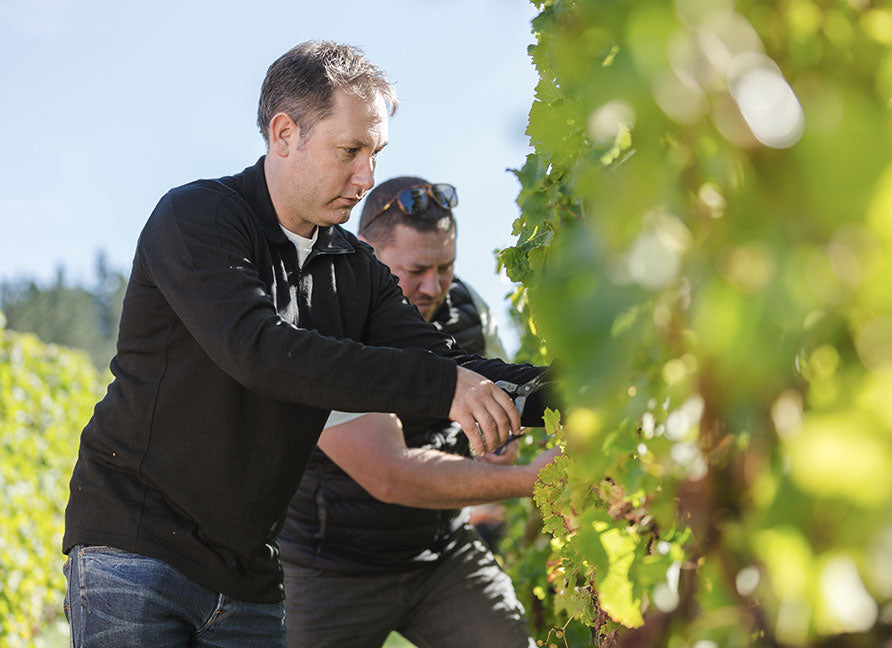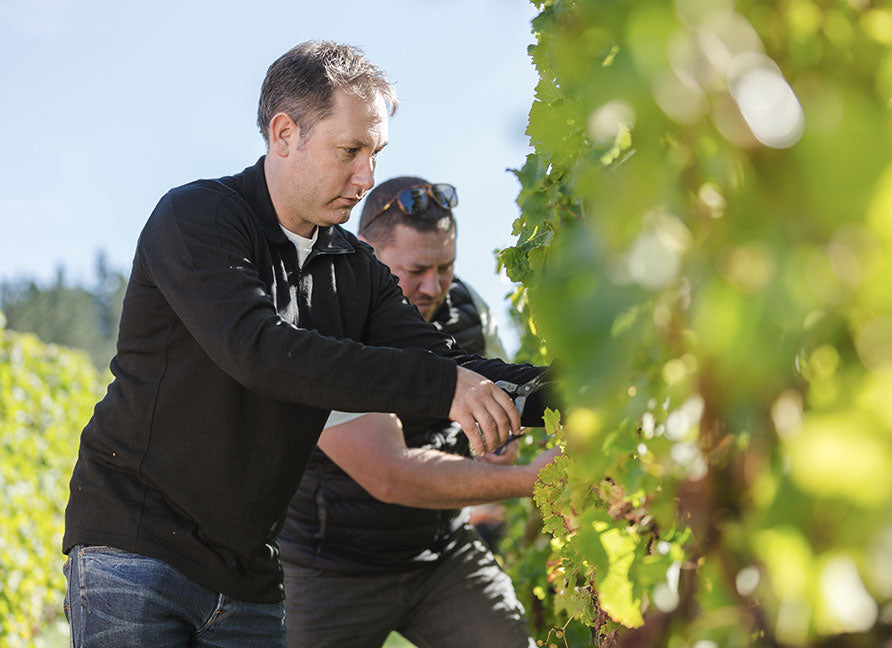 Each vintage is different and our wines should reflect that. We honour each year's unique influences and overcome the challenges in tougher years, always looking to create something magic from every vintage.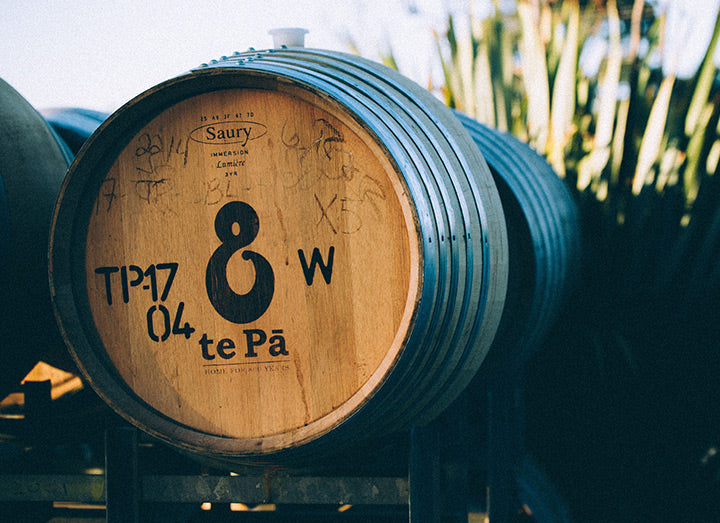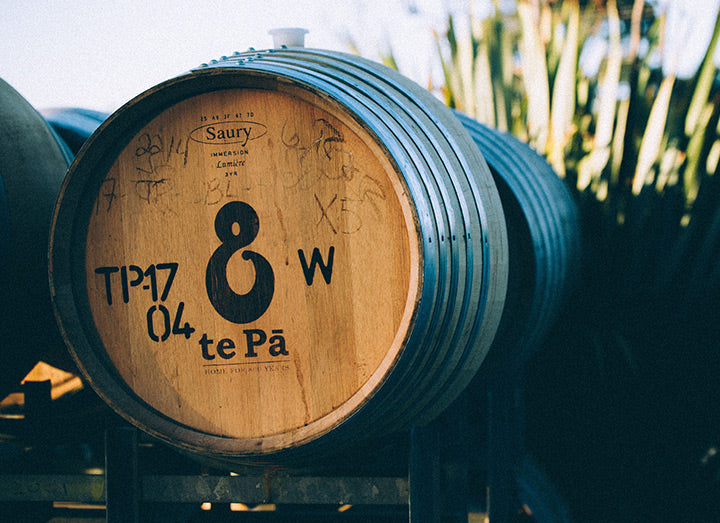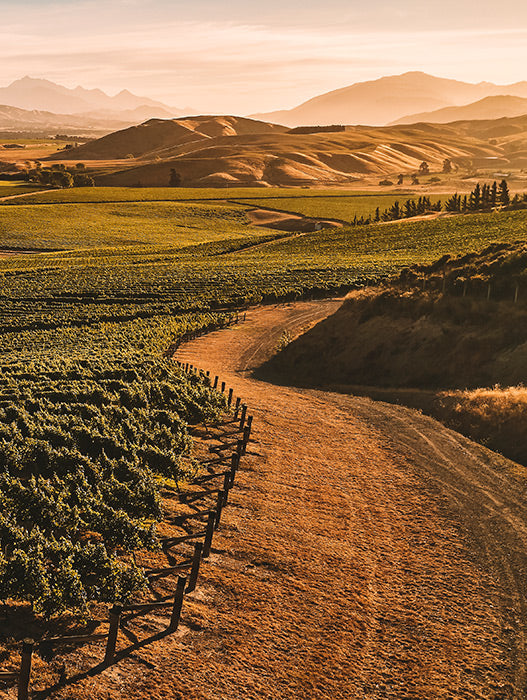 01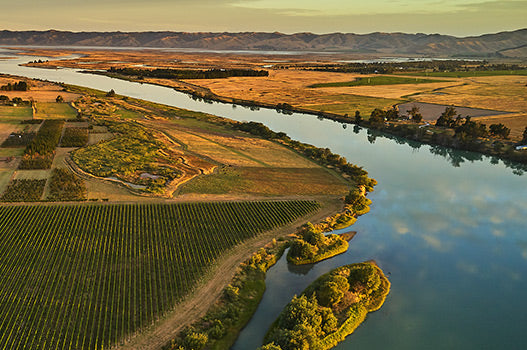 02
We're lucky with vineyards in two of Marlborough's most distinct sub regions on the Wairau Bar and Awatere Valley. It gives Sam Bennett, our winemaker a feast of options, comparing and contrasting the blocks to create delicious, distinctive wines our customers love.
01 Awatere Valley
02 Wairau Bar
04
o tatou our people
Our team of 25 is a dedicated, highly-skilled, hard-working, and passionate group of people. We pull out all the stops to make world class wines with quality, history, authenticity and provenance, that we know you will love.
Haysley MacDonald
Owner and founder
Born and bred on the Wairau Bar in sun-soaked Marlborough, Haysley knew the family land he grew up on offered infinite potential and that with time, grapes would flourish and produce exceptional new world wines.
His vision was to produce a range of premium New Zealand wines that would connect the taste of te Pā with wine lovers all over the world and he planted the first vines on the Bar in 2003. In 2011 te Pā Wines was launched. 
Haysley has played a pivotal role in shaping many of the MacDonald family's companies so it was natural he'd oversee and manage the viticultural development and te Pā's evolution into a modern, export-orientated wine business.
Backed by a committed team and an award-winning winemaker in Sam Bennett, Haysley's now spearheading the acquisition and growth phase for our award-winning wines. He's proud te Pā's growing global reach is linked back to the land his family has been deeply connected to for generations.
Close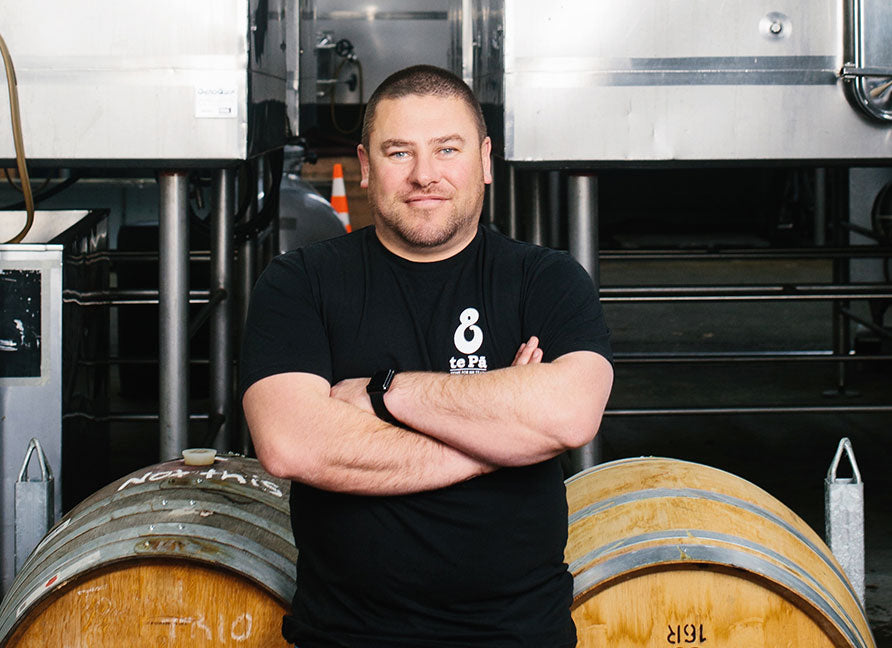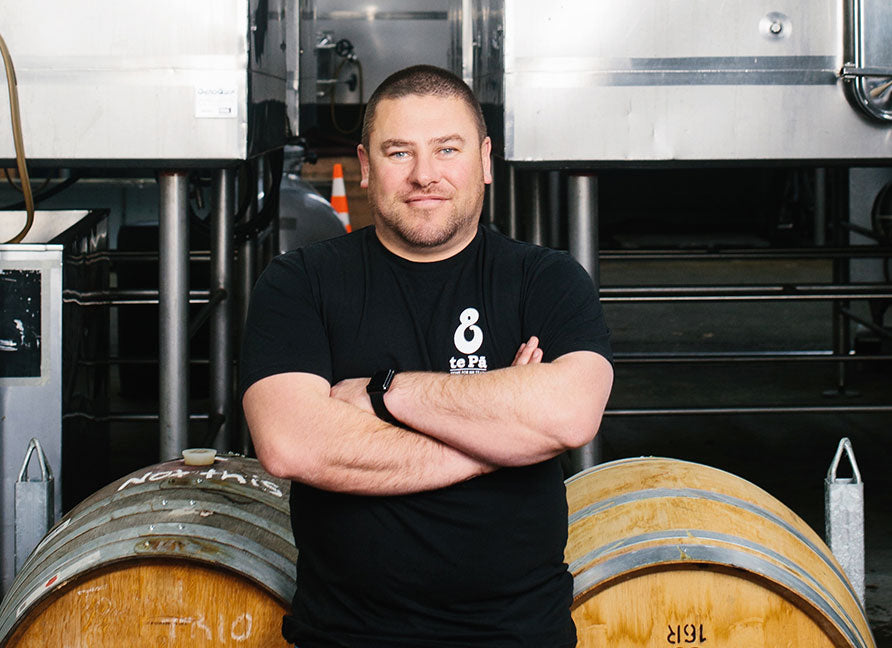 Domenic Romano
General Manager
Domenic joined the team as General Manager in late 2021. Bringing with him a wealth of knowledge and connections from a successful career in banking and international trade, Domenic is well-placed to guide te Pa through its next stage of growth.
Domenic has held leadership roles in corporate and commercial banking, returning home to Marlborough where he led the BNZ Partners team for the last ten years. Prior to this Domenic grew his interest and experience in international trade working with multi-national clients and some of NZ's leading primary industry exporters whilst with HSBC NZ.
Domenic says of the new role; "te Pa is a uniquely placed wine business with its family orientation, Maori heritage and brand themes with te Pa, Koha, Montford Estate and Pa Road resonating strongly in both domestic and international markets."
Close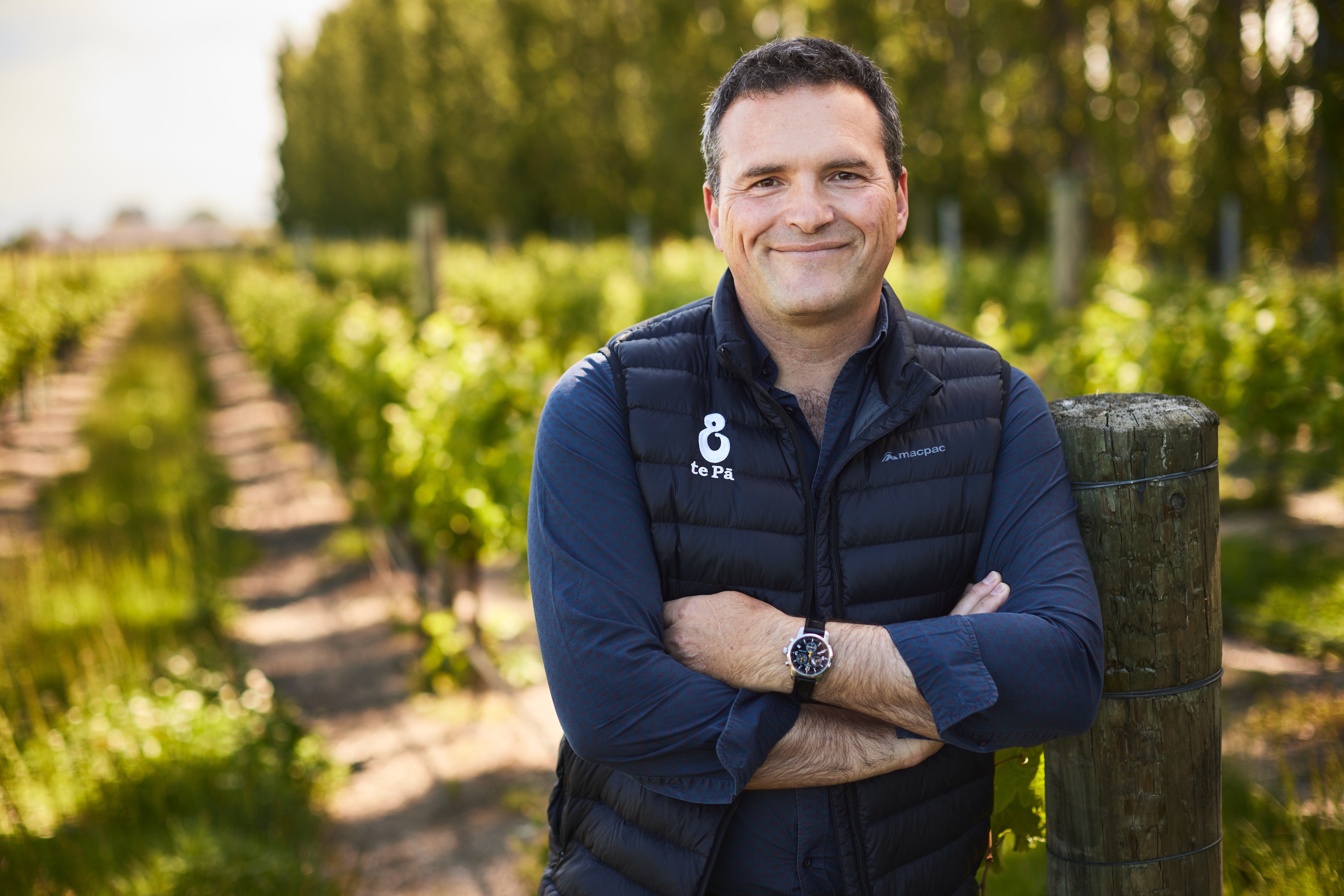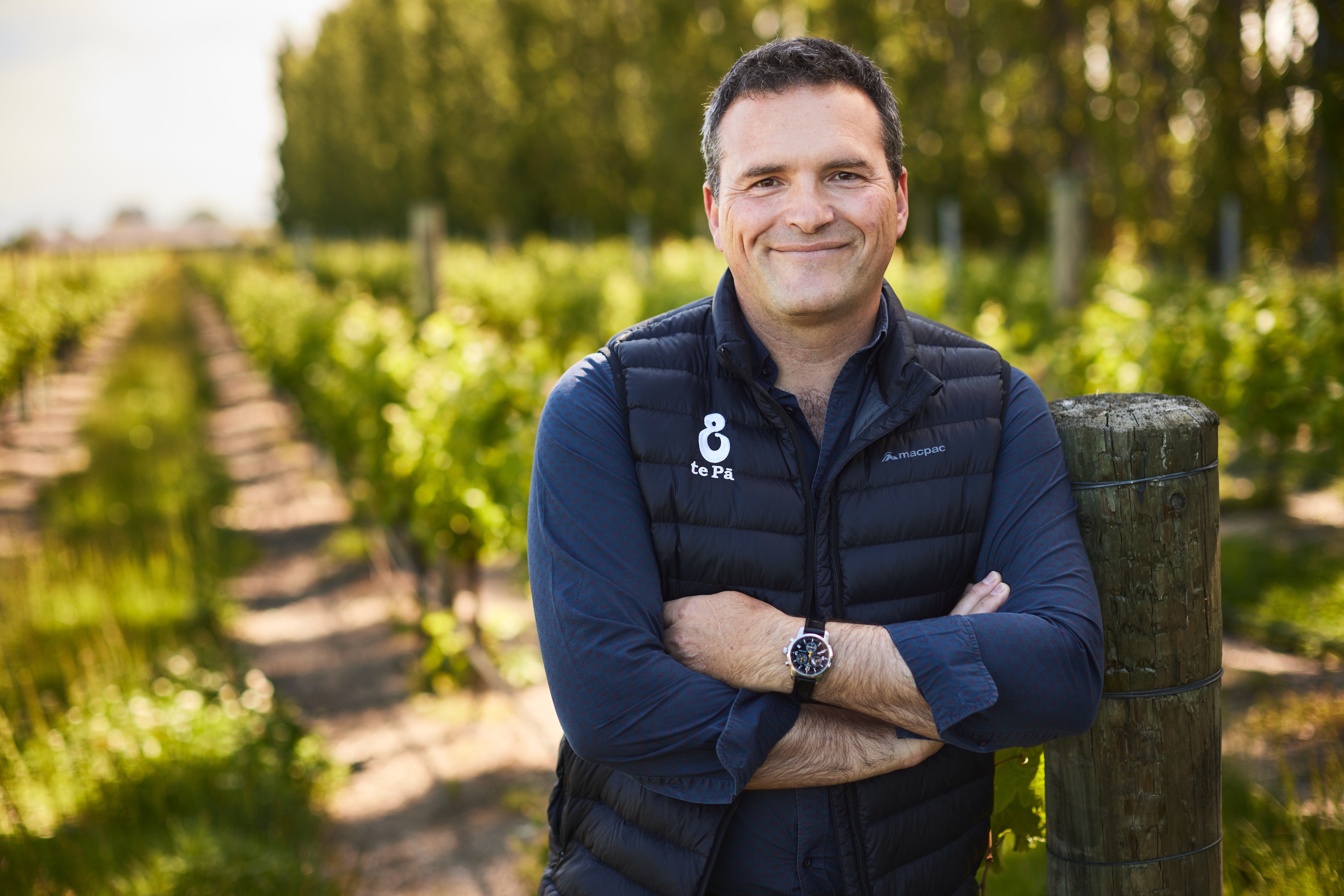 Gareth Exton
Vineyard Manager
Born in Wales, Gareth and his family headed for the warmth of Marlborough when he was nine – and he hasn't been tempted away since.
He's been planting vineyards in Marlborough for leading global wine brands for 22 years, and was instrumental in creating some of the early, iconic vineyards in the region. 
Few have the level of local viticulture knowledge that Gareth does, and he pours it all into the management of te Pā's vineyards on the Wairau Bar and Awatere Valley.
Having known owner and founder Haysley MacDonald since they were young, Gareth loves the family orientated approach and being part of a tight, progressive team taking te Pā to the world.
Close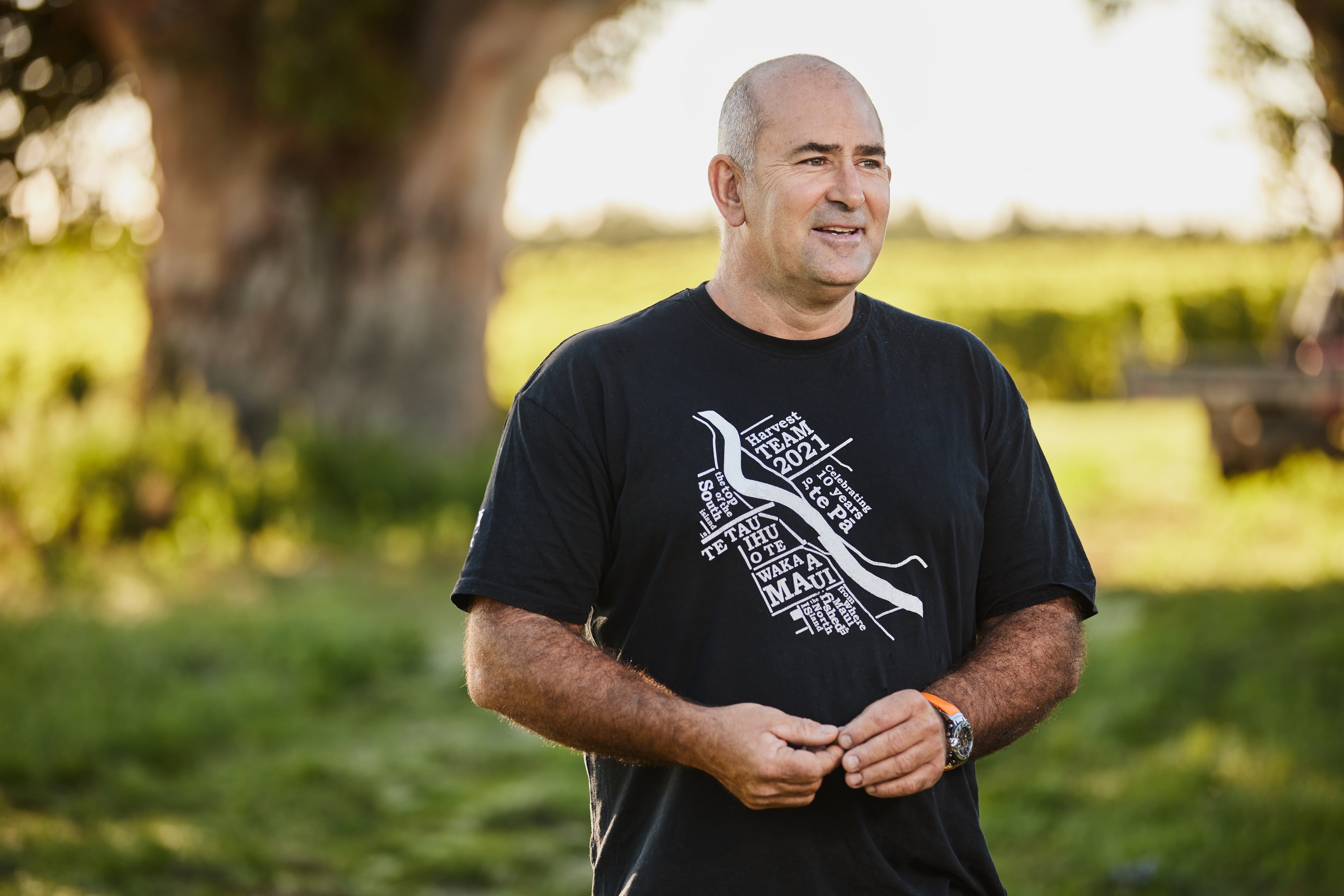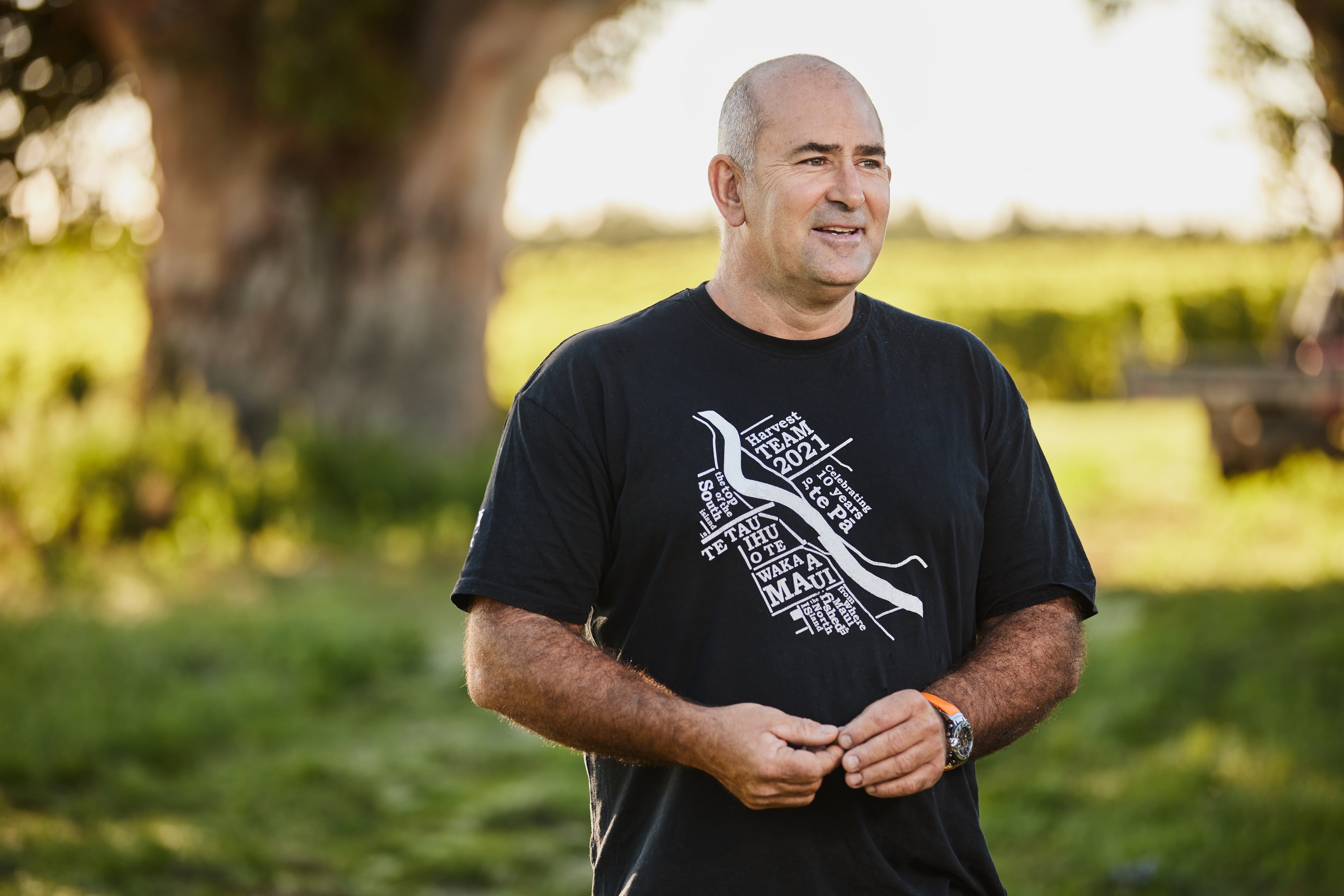 Sam Bennett
Head Winemaker
A highly awarded and internationally experienced winemaker, Sam believes great wine is all about respect. Respect for the fruit, the land, the people and the process.

Sam comes from Whangarei in the far north of the New Zealand and studied biology, oenology and viticulture at Waikato University. He has over 20 vintages under his belt from New Zealand and around the world. 
His international experience has been in the cool climate regions of Tasmania, Oregon and Burgundy. He honed his local winemaking skills with leading New Zealand wineries in Hawke's Bay, Martinborough, Marlborough and Central Otago. In 2020 he was named as one of the world's top 100 master winemakers by leading wine publication, Drinks Business.
Close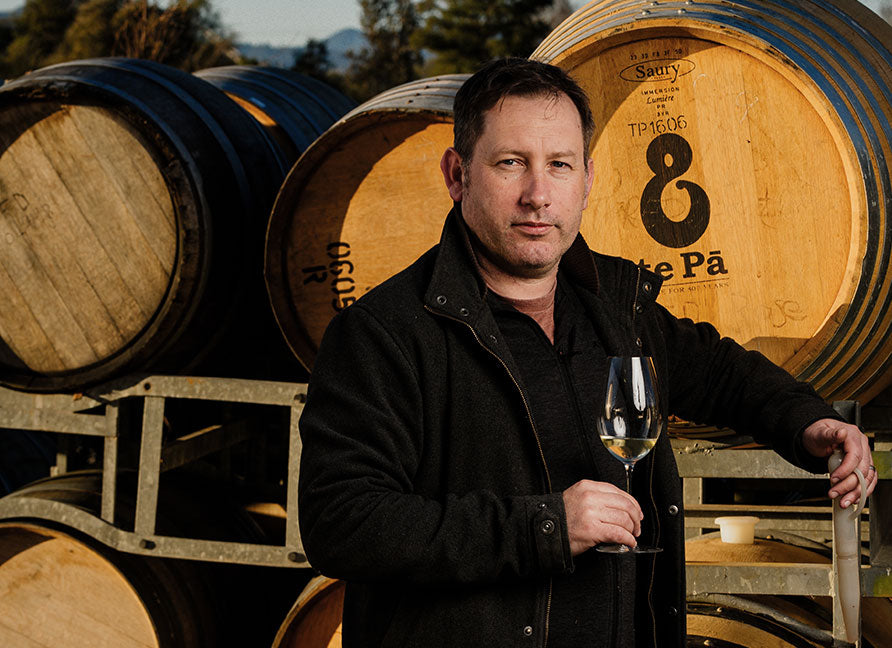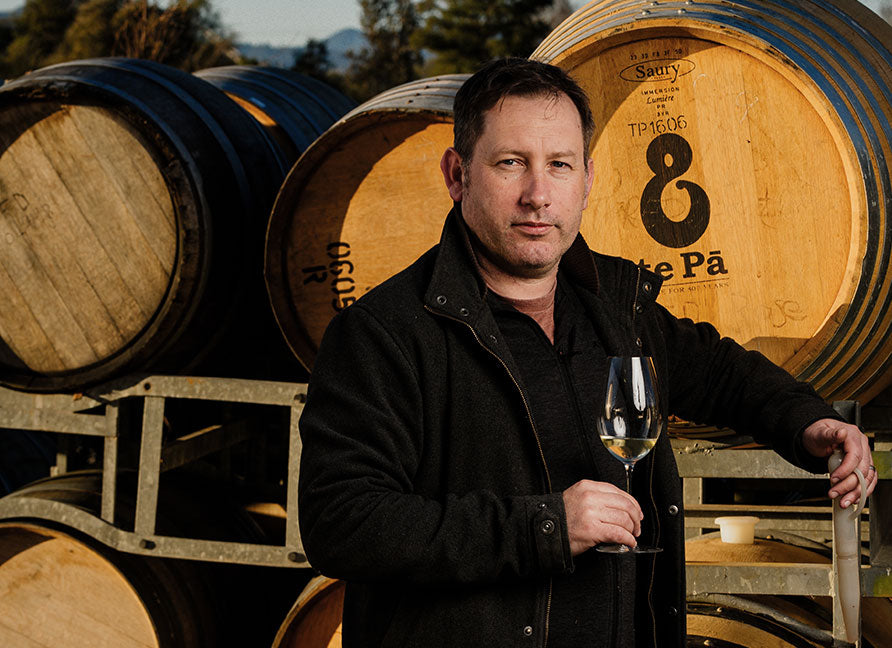 Mikela Dennison-Burgess
Marketing Manager
Originally hailing from Auckland, Mikela joined the te Pa team in 2016 and made the move to beautiful Marlborough. With four acclaimed wine brands and an ever-growing list of markets to cover, no two days are the same.
With a Master's Degree in Communication Studies, and over ten years experience in helping companies and brands connect their story and offering with their audiences, Mikela leads te Pa's efforts across the communications and marketing space.
She focuses on creating community around te Pa through our various social media platforms, providing best in class customer service and product support, equipping our distribution partners with technical information, brand content and point of sale materials to make our brand pop, and managing events and activations in our key channels.
Close